---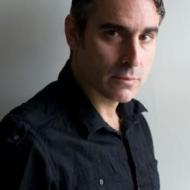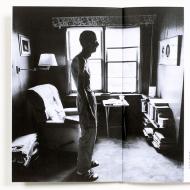 The Canadian Mesothelioma Foundation held a fundraising and awareness raising event with award-winning photographer and filmmaker, Louie Palu, at the Stephen Bulger Gallery, 1356 Dundas Street West, Toronto, Ontario M6J 1Y2. 
Louie provided a guided tour of his photos documenting the harm of exposure to asbestos.  His beliefs have been shaped growing up as the son of an immigrant construction labourer in Toronto's Italian community.  
Palu's work has been published worldwide, including in The New York Times, The Washington Post, National Geographic and the Globe and Mail.  His work is in the collections in museums such as the National Gallery of Art, Museum of Fine Arts Boston, Museum of Fine Arts Houston and Smithsonian.  The exhibition was followed by a ScotiaBank Contact Photo Festival Special Event with Rebecca Senf, Curator Center for Creative Photography Arizona discussing Louie's work. 
Although asbestos is now banned in Canada, people continue to be exposed to asbestos because of its prevalence in our built environment.  Asbestos-related diseases continue to be the number one cause of workplace deaths.  
---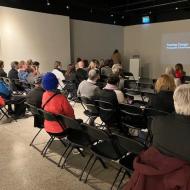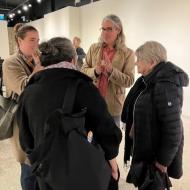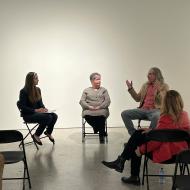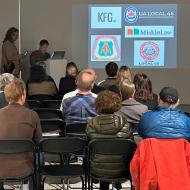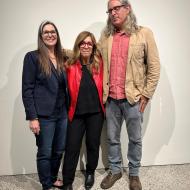 Funds raised go to support Meso patients and their families in many ways including support groups, information on diagnosis and treatments, advocacy to prevent further exposures, and we provide funds for research to improve diagnosis, treatments and help find a cure.  But most of all we provide hope to those who receive this devastating diagnosis.
---
Many thanks to our sponsors: